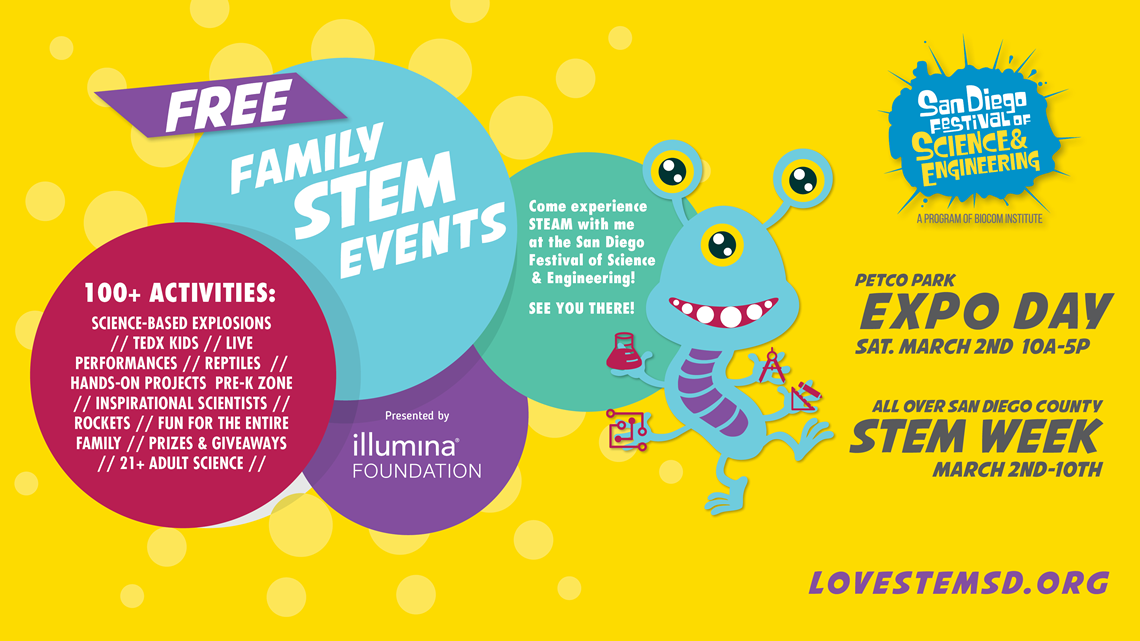 ALL EXPO Day EVENTS will take place RAIN or SHINE!
Kicking Off The 2019 Festival March 2
Highlighting STEM Education in San Diego
The San Diego Festival of Science & Engineering kicks off with its largest event EXPO DAY, a daylong celebration at PETCO Park on Saturday, March 2, 2019 from 10am to 5pm. EXPO DAY is the Festival's signature event, with more than 130 local businesses, corporations, and organizations providing interactive, hands-on science, technology, engineering and math exhibits and activities to budding K-12 science lovers. The fun continues with Festival Week (March 2-10) – eight days of learning, interaction and behind-the-scenes opportunities for pre-k through gray! Students, families, young professionals, passersby are all invited to join us for Festival Week to ignite their passion for STEM education.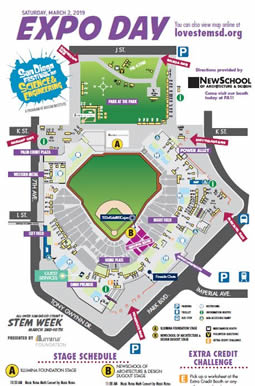 ---
All events are free and open to the public, unless otherwise noted.
*In 2018, 65,000+ kids, parents, scientists, educators and community members participated throughout the week, and more than 23,000 children, parents and STEM enthusiasts attended EXPO Day at PETCO Park.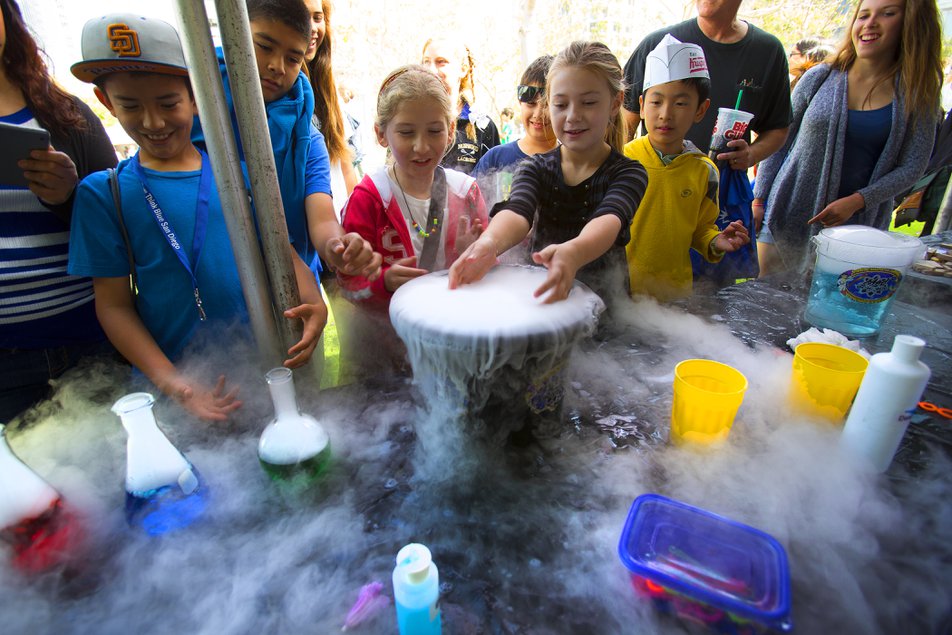 ---
LUNCH OPTIONS
$8.50 KIDS MEAL: includes hot dog, chips and water at select Padres concession stands.
BRING YOUR OWN LUNCH: The San Diego Padres permit guests to bring food into Petco Park for individual consumption (but not for large groups of individuals) as long as the items are consumed in the general seating or designated picnic areas. Outside food cannot be brought into any restaurant, club lounge, or suite.
UMBRELLA POLICY AT PETCO
Handheld umbrellas allowed, no golf umbrellas
---
$5 PARKING AVAILABLE IN TAILGATE LOT AND PADRES PARKADE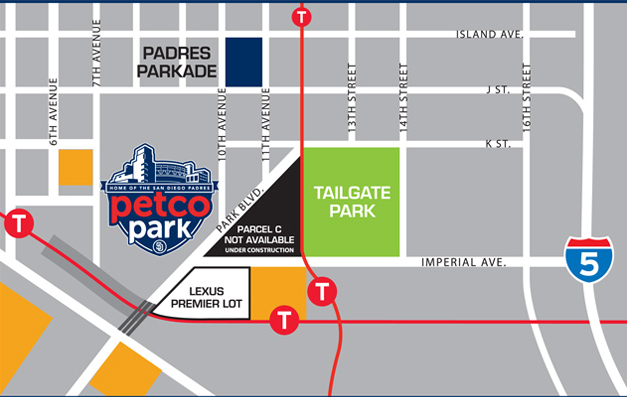 ---
EXPO EXTRA CREDIT ADVENTURE
(FORMERLY KNOWN AS HOMERUN CHALLENGE)

K-12 TEACHERS: Encourage your students to explore STEM by rewarding extra credit for attending our EXPODay at Petco Park on 03/03. To download the Expo Day Extra Credit worksheet, please click to the right. Extra copies are available at the Expo Day Extra Credit Adventure booth presented by UCSD Begs Outreach and located near the Fireside Chats in the Mercado directly up the large staircase at the Park Boulevard gate.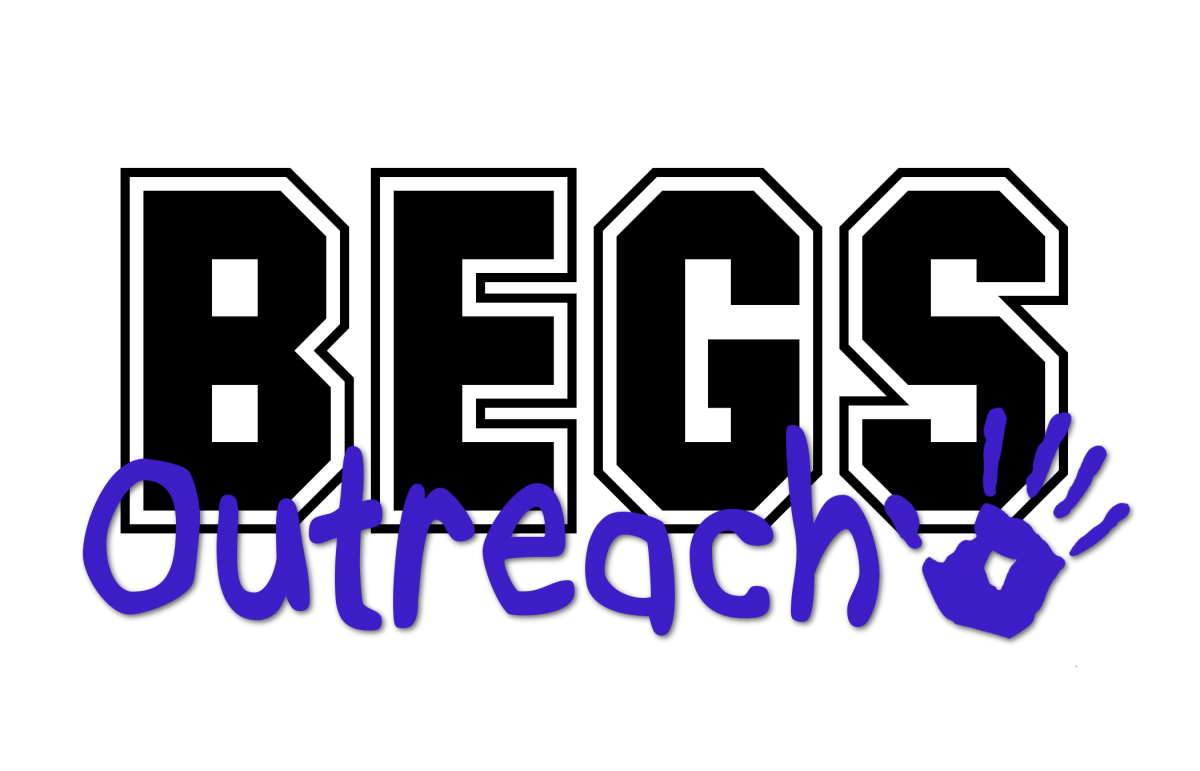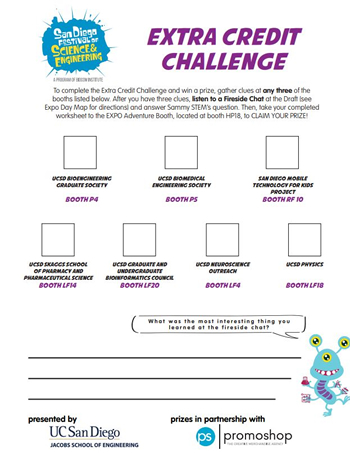 ---
FIRESIDE CHATS
AT THE DRAFT BY BALLAST POINT
Presented by: League of Extraordinary Scientists and Engineers
Fireside Chats – A mini version of the TED Talk. Join industry professionals for an engaging 10-15 minute discussion in an intimate setting around our Mercado Firepits! Learn about their careers and what sparked them to world of science, technology, engineering and math! Following the discussion, there will be time for the audience to participate in extended conversations and Q&A.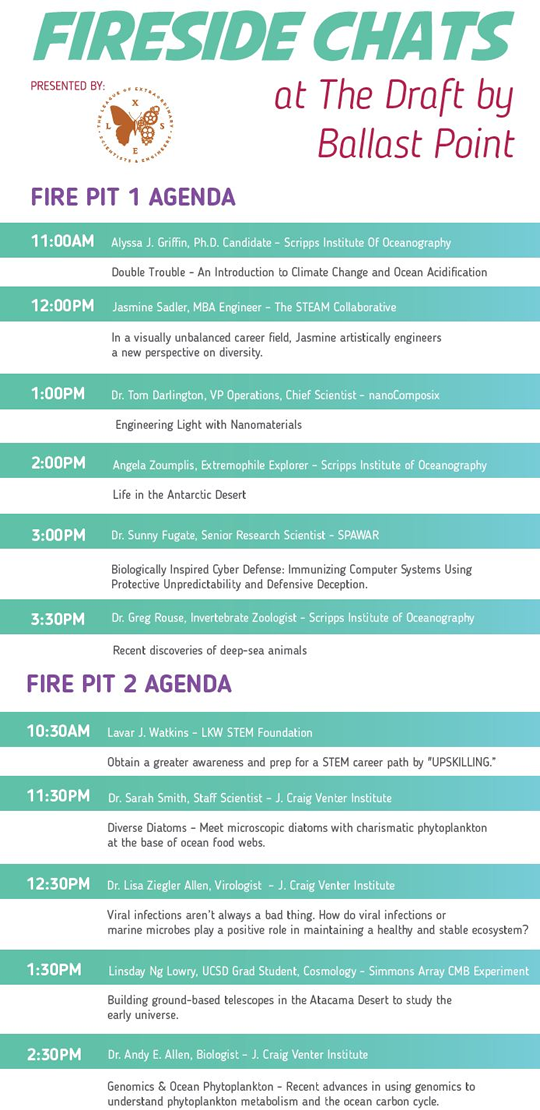 ---
PRE-K ZONE!
Location: Between Park at the Park and the Tot Lot.
Inspiring even the tiniest innovators to spark a love for science!
In Partnership with: Children's Discovery Museum, the San Diego Library, Science Delivered and North American Fitness and Health.
We are proud to provide STEAM activities for children under 5 at EXPO Day! Visit the pre-k zone to excite your tiny future innovators. All activities are for children under 5 years of age.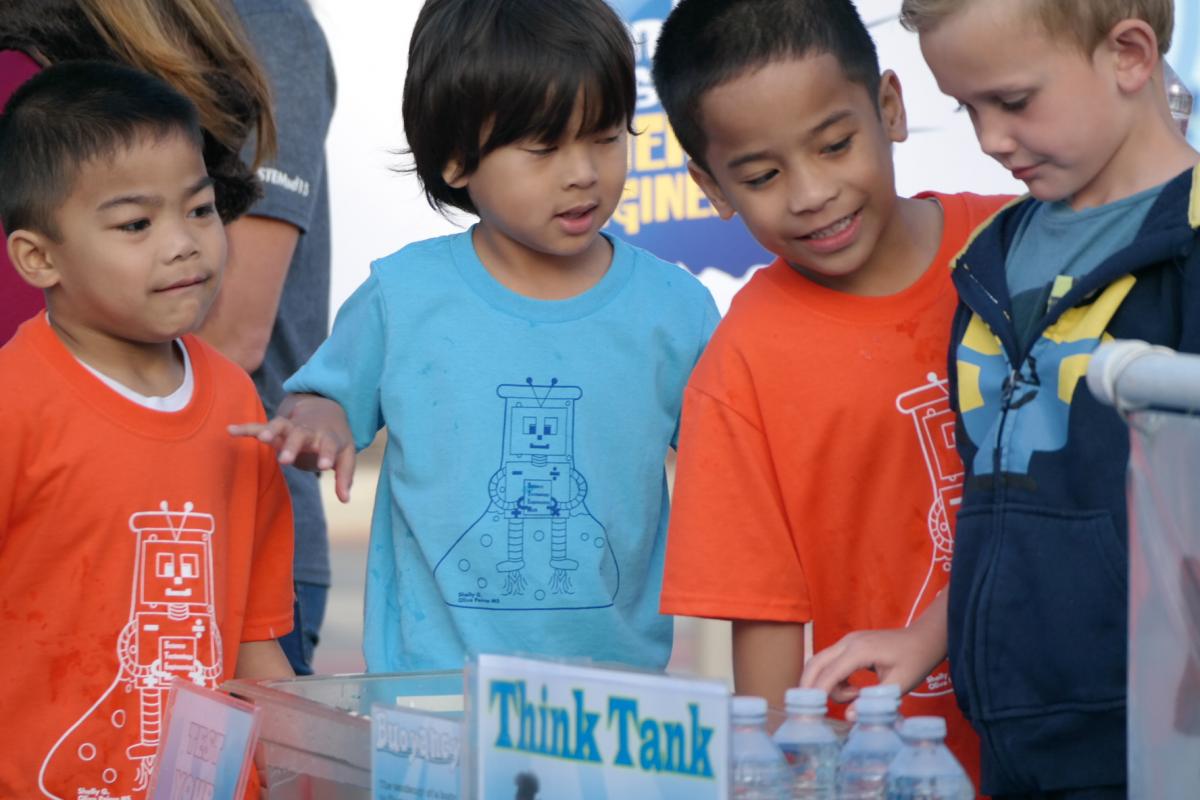 ---
TEDX Kids @ El Cajon on Dugout Stage!
TEDX Kids @ El Cajon will join us for a third year for TEDX kids talk starting at 11:00am on the Dugout stage! Hear some innovative ideas from some of tomorrow's future movers and shakers. You'll laugh, you'll smile, and you'll definitely be proud of the skills these students are learning in public speaking and leadership.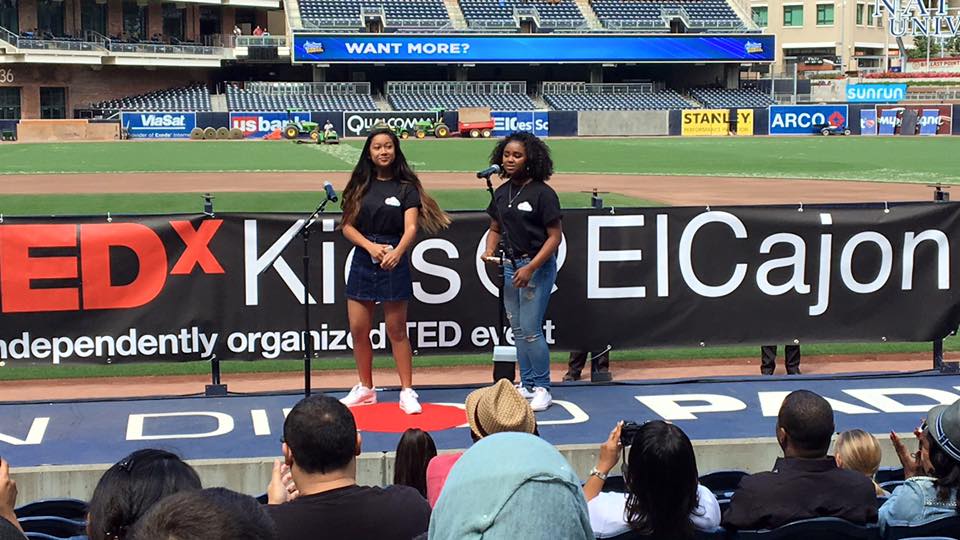 ---
Check Out Our 2019 EXPO Day Exhibitors