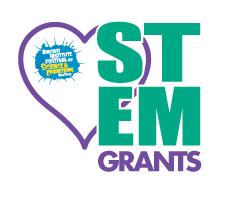 INSPIRING FUTURE INNOVATORS
SUPPORTING STEM RELATED FIELD TRIPS AND CLASSROOM PROJECTS
The We Love STEM program is proud to provide San Diego County teachers with funding for STEM related field trips and classrooms projects. Teachers are encouraged to apply for funding to support a classroom project or field trip that takes place during spring 2017.

APPLICATIONS DUE MONDAY NOVEMBER 21, 2016

2017 Grantees Announced: December 2016

Grantees awarded funding will be required to fill out a full stewardship report within 30 days of the field trip or classroom project completion. These forms will be mailed out once your funding has been confirmed, along with details on how to submit your invoices for reimbursement.
Teachers may apply for funding for transportation and admissions for one (1) STEM related field trip (using a bus for transportation to the 2017 Expo Day Saturday, March 4th counts as one annual field trip).
Teachers may apply for funding for classroom supplies and materials to support one (1) STEM related project.
Please direct all application questions to Karen Overklift, Community Impact Manager at karen.overklift@biocom.org