Sun, Mar 15 -

1:00pm

to

4:00pm
Can creative art and our favorite songs enhance our cognitive health and reduce stress? Come relax and experience the joy of painting while learning about the transformative power of personalized music and the arts. Learn how favorite songs affect brain activity and how hands-on art experiences contribute to general health and well-being. What was the song you danced to at your wedding? The song your mom used to hum or the song you listened to with friends in college? The power of music can connect us to our individual life histories and make a difference for those living with physical challenges and memory impairment.
Event Info:
Join artist and speaker Letitia Rogers of Wine and Canvas San Diego as you recreate and personalize your own "Beach Word Art" painting and learn about Art, Music & Memory. Admission includes step-by-step painting instructions, the use of supplies (easels, paints, brushes, aprons), and a gallery-wrapped canvas to turn into your masterpiece! Ages 13+ welcome. Guests under age 18 must be registered with an accompanying registered adult. Follow us as much or as little as you'd like to make your painting one of a kind. Free parking.
About the Artist/Speaker:
A painter and music lover, Letitia Rogers knows personally and professionally the benefits of engaging with the arts. Always a "music detective," this San Diego native has 20+ years experience in the Los Angeles film business, working with composers, music agents, and music editors. As the Western US Regional Director for the national nonprofit Music & Memory, she implemented state and local educational programs using personalized music as a tool for better health care and quality of life.
Admission Fee: $35 per person
Food & Drinks: Not included in the event fee. Order from Ballast Point's fantastic menu throughout the event including beer, wine, pizzas, burgers, sandwiches, plates to share and more. Ballast Point Miramar Info & Menus: https://www.ballastpoint.com. Check out the beautiful German copper kettles, sprawling indoor/outdoor restaurant, patio with fire pit and bag toss games, brewery tours and merchandise shop.
For more info: call 619-207-9431 or go to: http://www.wineandcanvas.com/san-diego-ca.html
Advance Registration Required Online: http://www.wineandcanvas.com/wine-and-canvas-calendar-san-diego-ca.html
WINE & CANVAS SAN DIEGO is a mobile entertainment company that shares the joy of painting through corporate events, private parties, team building activities and public events.
MUSIC & MEMORY® is a non-profit organization that helps individuals with a wide range of cognitive and physical conditions to engage with the world, ease pain, and reclaim their humanity through the use of personalized music playlists.
###
RSVP Instructions:
$35 per person. Registration required in advance online or call 619-207-9431 to register before March 13.
Location:
Ballast Point Brewery - Miramar
Ages:
High School
College and Beyond (21+)
Spanish Speaker Provided:
Presented By: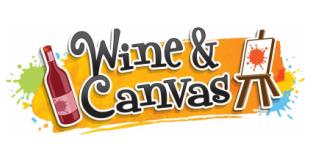 Wine and Canvas San Diego