The 21+ Science for Adults Series - 2019
Proving Science Exploration Isn't Just For the Kids
Many thanks to Fleet Science Center for their collaboration in helping the San Diego Festival of Science & Engineering co-produce the 21+ series.
---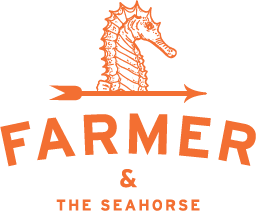 Monday, February 25th - Sunday, March 10th
STEM Inspired Cocktails
Time: All business hours
Location: Farmer and the Seahorse
10996 Torreyana Road
San Diego, CA 92121
Ticket Cost: FREE
Stop by daily for drink specials celebrating STEM Week!
---

Monday, March 4th
Suds and Science
Time: 6:30 p.m. – 8:00 p.m.
Location: Stone Brewing World Bistro and Gardens
2816 Historic Decatur Road
San Diego, CA 92106
Ticket Cost: $5
The Plastic Brain: Can We Stop Neurodegeneration?
The young brain has an extraordinary ability to remodel in response to experience. This ability is called "plasticity," and it declines with age as our brain circuits mature. But what happens when the brain loses plasticity? Can we boost plasticity at an older age to help the brain self-repair? New research is revealing the mechanisms that underlie plasticity and trying to answer long-standing questions on how to keep our brains in shape.
Purchase your ticket on eventbrite. Walks-ins are welcome, but tickets are subject to availability.
Register here.
---

Tuesday, March 5th
The Ultimate Bartender Challenge: Who Does it Better with Science?
Time: 7:00 p.m. – 9:00 p.m.
Location: Royale San Diego
4204 Voltaire St
San Diego, CA 92107
Ticket Cost: $20
The Ultimate Bartender Battle: Who Does it Better With Science?
Join us on March 5 at 7 p.m. at Royale to see how science can help even the best bartender become a super star. Five local bartenders will be working with five local scientists to create the best tasting, best looking, most exciting and overall best cocktail. Then you decide who will win the first Fleet's Royale Cocktail Scientifique Trophy. Judges for the bartender battle will be randomly chosen from the audience. The event will include access to the competition and a taste of the winning cocktail. Food and other drinks will be available for purchase.
$20, guests must be 21+
Register here.
---
Wednesday, March 6th
For the Love of Surfing: How Science Shapes Surfing and How Surfing Shapes Science
Time: 7:00 p.m. – 9:00 p.m.
Location: Amplified Ale Works
4150 Mission Blvd
San Diego, CA 92109
Ticket Cost: $10
There's nothing like surfing: the adrenaline rush when you are about to ride the wave, or the feeling of deep connection with the ocean. What is it about surfing that makes people fall in love with it? Join passionate surfers Chris Clarks and Phil Bresnahan as they share their love for surfing, the science of surfboard shaping and a citizen science approach to keeping our oceans healthy. Chris Clark, founder and owner of Shaper Studios, will dive deeper into the science behind different surfboard shapes, and Phil Bresnahan, Ph.D., Senior Development Engineer at Scripps Institution of Oceanography, will walk us through how surfers can take an active part in helping to preserve our precious waters and coastlines.
Register here.
---
Wednesday, March 6th
Life Science Young Leaders
Time: 4:00 p.m. - 7:00 p.m.
Location: Farmer and the Seahorse
10996 Torreyana Road
San Diego, CA 92121
Ticket Cost: $55.00
Biocom's Life Science Young Leaders (LSYL) is proud to host a networking workshop at Farmer and the Seahorse on Wednesday, March 6th. We invite you to join us for an evening of networking with our industry's young leaders (21 to 39).
Register here.
---
Wednesday, March 6th
The Science of Mindfulness
Time: 6:00 p.m. - 9:00 p.m.
Location: Honey Yoga
4952 El Cajon Blvd
San Diego, CA 92115
Ticket Cost: $20.00
Honey Yoga is beyond excited to once again partner with the San Diego Festival of Science and Engineering, this year to present the science of mindfulness.
No longer just hippy woo-woo talk, science is unlocking the power of mindfulness and proving it can increase our well-being and happiness.
After the discussion join us in an all-levels yoga practice, to cultivate and embody mindfulness. No prior yoga experience necessary. The yoga portion of the evening will end in a guided meditation and then you'll be super ready for cocktails and questions!
6:00 pm Discussion
7:00 pm Yoga Practice
8:00 pm Cocktails and questions!
Register here
---

Thursday, March 7th
Two Scientists Walk Into a Bar... | FREE
Time: 5:30 - 9:30 p.m.
Location: Various locations - See here!
Ticket Cost: FREE
Two Scientists Walk Into a Bar® is back, with an artistic twist; Two Scientists, Special Edition: A Scientist and an Artist Walk Into a Bar. For this artistic variant on our popular Two Scientists Walk into a Bar program, we invited artists to the mix. Adults 21+ and local scientists will gather to enjoy something we can all enjoy: a beer and good conversation in a local bar. The scientist and the artist will be easy to spot. Just look for the sign that reads: "Ask us anything about science and art!" Date & Time: March 9, 5:30 – 9:30 PM (Times will vary by location). 25 Scientists. 25 Artists. 25 Bars. One Night. All Over San Diego County.
No RSVP required for this event: open to the public.
---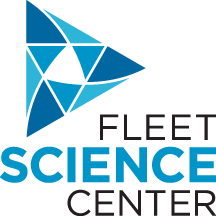 Saturday, March 9th
Fleet Night of Science: Childhood Playground Nostalgia
Time: 7:00 p.m. – 10:00 p.m.
Location: Fleet Science Center
1875 El Prado
San Diego, CA 92101
Ticket Cost: $21.95
Remember those days when the platform of a slide magically turned into the deck of a pirate ship, or when a swing set gave you the feeling of flying? Come and relive the days of unabashed playfulness, fantasy and pure joy with the Fleet's Science Center's new exhibition, Pause|Play, where you can enjoy an adult-sized slide, get lost in a maze and experience what it is like to play "drunk basketball." There are cognitive, social, emotional and physical benefits to play, at any age. And play enhanced by technology and scientific knowledge is evermore stimulating. In addition to Pause|Play, the night promises many more immersive, evocative experiences. We can't give too much away, but we can promise conversations with local scientists, games and more.
Adult beverages and food will be available for purchase.
Register here.
---

Sunday, March 10th
Brushes, Beaches & Brews
Time: 1:00 p.m. – 4:00 p.m.
Location: Ballast Point Brewing Miramar
9045 Carroll Way
San Diego, CA 92121
Ticket Cost: $35

Join us to paint and learn about the science of brewing at Ballast Point's largest west coast brewery & restaurant! Learn from a Ballast Point Brew Master all about the science of brewing beer while painting a beautiful La Jolla Shores beach scene. Following the painting portion, join us for a tour of the brewery! Admission includes the use of supplies (easels, paints, brushes, aprons), step-by-step instructions from a professional artist, Ballast Point swag, and a 16"x20" canvas to turn into your masterpiece! Ages 16+ welcome. Guests under age 18 must be registered with an accompanying registered adult. Follow us as much or as little as you'd like to make your painting one of a kind. Free parking. Advanced registration required online.
About the Artist: Marcus Thorne's passion for painting began at age five and developed into a career in his teen years, when he often won art competitions, painted commissioned works, and sold his paintings in galleries. He then went into the field of architecture and now specializes in healthcare design. Since 2014 Marcus has been teaching painting classes at public and private events through his company Wine and Canvas San Diego. He enjoys inspiring and empowering people to unleash their creative abilities. Marcus' contemporary oil paintings are available for commissioned work, art collectors, and interior design needs for corporate and residential settings.
Food & Drinks: Food & drinks are not included in the event fee. Order from Ballast Point's fantastic menu throughout the event including beer, wine, pizzas, burgers, sandwiches, plates to share and more.
Ballast Point Miramar Info & Menus: https://www.ballastpoint.com/location/ballast-point-miramar Check out the beautiful German copper kettles, sprawling indoor/outdoor restaurant, patio with fire pit and bag toss games, brewery tours and merchandise shop.
For more info: call 619-207-9431 or go to our Homepage: http://www.wineandcanvas.com/san-diego-ca.html
Register here.
---

Wednesday, March 13th
STEM On Tap
Time: 7:00 – 8:00 p.m.
Location: Wavelength Brewing Company
236 Main Street
Vista, CA 92084
Ticket Cost: FREE
Join the California State University San Marcos College of Science and Mathematics at Wavelength Brewing Company for a fun science chat over some adult beverages!
No charge and all ages are welcome.