Tue, Mar 10 -

6:00pm

to

8:00pm
What sounds like the beginning of a rather bad joke is actually a fun community program by the Fleet Science Center. During Two Scientists Walk Into a Bar®, local scientists will enjoy something we all do: a good conversation in a local bar.
No talk. No presentation. Just simple conversations in a bar.
Join the Fleet Science Center and UC San Diego to learn more about the effects of climate change. Only 24% of respondents in a recent poll said they believe climate change will have a great impact on them. Chat with local experts from UC San Diego to learn about the many obvious and not-so-obvious ways climate change will likely touch all our lives — everything from more extreme natural disasters to health issues, water quality concerns and even financial impacts — and what we can do about it.
Areas of conversation will include:
- Health impact of climate change
- Local flood risk and coastal management (Mission Bay)
- Ocean acidification and its impact on coral reefs
- Recyclable technologies for energy storage
This event is FREE!
RSVP Required:
No online registration required for users
Location:
3812 Grim Ave, San Diego, CA 92104
Topics:
Biology
Chemistry
Ecology
Energy
Engineering
Environment
Medicine
Oceanography
Spanish Speaker Provided:
Presented By: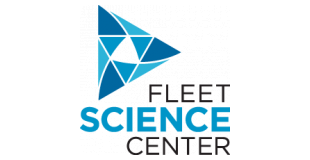 Fleet Science Center in partnership with UC San Diego