Tue, Mar 10 -

5:00pm

to

8:00pm
Postponed
With many of our partner companies issuing new policies around forgoing events, we have made the difficult decision to POSTPONE the Women in STEM event, originally scheduled for March 10th, 2020.
We do intend to host this event in the future, likely in Fall 2020. We invite you to join us then! We will be sure to let each of you know all details for the rescheduled event as soon as we have them.
There are many STEM Week events that will still be happening this week! Be sure to check them out by clicking on our "STEM Week" link in the banner above!
Thank you for your understanding and flexibility. We look forward to connecting with you all in the future to celebrate Women in STEM!
---
Join us for an evening to celebrate Women in STEM! This event will provide a space for young women to celebrate and exhibit their own achievements and learnings in STEM. High school and college level attendees are invited to hear from and be motivated by a host of women who have moved the needle in STEM. From 5pm-6:00pm, you are invited to engage in interactive exhibits and speak with representatives from companies looking to hire aspiring STEM professionals! STEM Sessions--short talks by an inspirational panel of speakers--will take place from 6pm-7:15pm, with networking to follow!
RSVP Instructions:
To reserve your spot, please RSVP at the link provided. You may also contact Silvana DelPiccolo at sdelpiccolo@biocom.org.
Ages:
High School
College and Beyond (21+)
Topics:
Anthropology
Art
Biology
Biotech
Chemistry
Coding
Computers
Education
Energy
Engineering
Environment
Math
Medicine
Optics, Photonics and Lasers
Physics
Robotics
Video
Spanish Speaker Provided:
Presented By: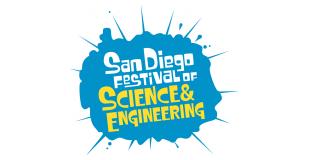 San Diego Festival of Science & Engineering