Saturday, March 4th (10a-5p) at Petco Park
This is event is completely FREE and open to the public! No registration or tickets required. Come on down and join us for a day filled with 100+ hands-on activities, stage performances and more! Great for all ages, pre-K to gray!
PARKING:
Parking will be offered at the Padres Parkade and the Tailgate Lot for $5. See parking map for reference.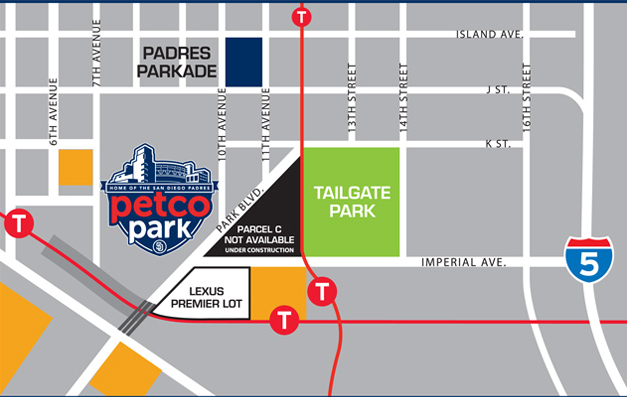 SCHOOL BUS DROP-OFF:
All school buses should drop off students and attendees on 10th Ave. between K Street and Park Blvd for safe entry into the event.
BAG POLICY:
Small bags, backpacks and diapers bags will be allowed for EXPO Day. All bags will be searched prior to entry to the event.
PHOTO & VIDEO RELEASE OF LIABILITY:
Signage will be listed at all entry gates with our Liability Notice: Entry into this EXPO Day constitutes implied consent to be photographed and/or videotaped by Generation STEAM, its sponsors and partners and for the use of those materials to be utilized in marketing materials or published.
FOOD OPTIONS:
You may bring in your own brown-bag lunches for EXPO Day (see full restrictions listed next). Limited concession stands will be open throughout the day. A kids meal will be offered at Ballpark Eats locations for $8.50 which includes choice of PB&J or a Hot Dog, served with chips, cookies, and a water.
FOOD AND BEVERAGE POLICIES:
The San Diego Padres permit guests to bring food into Petco Park intended for individual consumption (not for groups of individuals).
All food items should be wrapped, bagged, or left inside a container to avoid spillage.

Food containers must be soft-sided and comply with Petco Park bag policies.

Guests are allowed to bring one factory-sealed plastic bottled water that is still, clear, and unflavored and that is one (1) liter (32 ounces) or less, and soft-sided single juice or milk containers or ADA required liquids in a sealed container.

One (1) liter reusable water bottles (no glass) are permitted and must be empty upon entry into the ballpark.

California liquor regulations prohibit guests from bringing alcoholic beverages into Petco Park. Security officers at every gate will inspect packages, bags, and purses to prevent guests from bringing bottles, cans, or any other type of liquid containers of alcohol into Petco Park.
ANIMALS:
Service animals are welcomed at Petco Park. In keeping with U.S. ADA regulations, disabled guests may use either a dog or miniature horse that is individually trained to do work or perform tasks for the guest. The work or tasks performed by the service animal must be directly related to the guest's disability. As such, animals that solely provide emotional support or companionship to a guest will not be permitted inside the ballpark.
UMBRELLA POLICY:
EXPO Day takes place rain or shine! Handheld umbrellas are allowed, but no golf umbrellas.
EXTRA CREDIT CHALLENGE:
Hand-outs will be available at all three information booths. The hand-outs include questions attendees can answer if their teachers have asked them to show attendance at EXPO Day for extra credit. Once they have completed their forms, they can take them back to the information booths to receive a prize!
15th ANNIVERSARY MERCHANDISE:
This year, Sammy STEAM shines on our 15th anniversary Festival gear! Nothing is over $10. We'll have t-shirts for adults and youth, tote-bags and kids' packs. The merchandise tent is located at the top of the hill inside Gallagher Square.
PRE-K ZONE:
For all the little learners joining us, be sure to stop by our Pre-K zone located near the playground in the back of Gallagher Square. This year we'll have booths from San Diego Children's Discovery Museum and the Neighborhood Housing Association, along with face painters and a special activity area with volunteers from Bishops High School and La Jolla High School.
MAIN PERFORMANCE STAGE:
From rockets to explosions to singing and more, you can find some true STEAM entertainment that is sure to excite your mind throughout the day at our main performance stage located inside Gallagher Square.
CAJON VALLEY UNION SCHOOL DISTRICT TEDEd STUDENT TALKS:
We are so excited to bring back the Cajon Valley Union School District TEDEd Student Talks. Hear some innovative ideas from some of tomorrow's future movers and shakers. You'll laugh, you'll smile, and you'll be in awe of the skills these students are learning in public speaking and leadership. Entry to the dugout stage is inside the Lexus Premier Club on the concourse level.
EXPO DAY MAP:
Click the map above to Download a PDF of the 2023 EXPO Day map. Printed Maps will also be available onsite at every information booth.
---